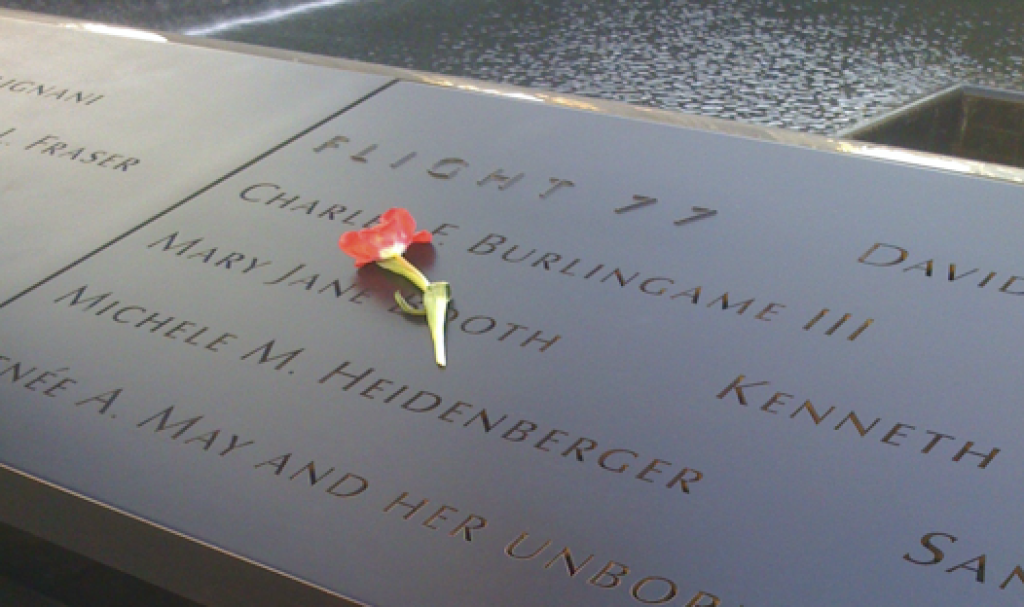 It's that day again. 21 years later. Last year I felt conflicted with much of what I read online and saw on television about the 20th anniversary of the events that took place on 9/11/2001. This year, it's a quieter, more reflective day. But that doesn't mean it still doesn't sting. In fact, it is still as difficult to remember that day as it has always been. Different reasons, perhaps, have been added to the mix over the last 21 years. But it's not just another day in September. Nor will it ever be.

I published PlaneBusiness Banter for 25 years. Every year, after 2001, I honored the airline employees who lost their lives on that day.
Yes, there were many other people who lost their lives that day who did not work for an airline. But at the time of the hijackings, the airline industry was my corner of the world, and the impact of the 9/11 attacks on the airline industry was profound. Not only were aircraft operated by U.S. airlines used to carry out the terrorist attacks on U.S. soil — crew members working those flights that day were forced, without a choice, to become part of the destruction the hijackers undertook.
It was a horrific day.
To those airline employees who got up that morning, put on their uniform, and went to the airport like they had so many times before — but who never returned home — we will never forget.
Thank you. We miss you. We think of you often. Not surprisingly, oftentimes when flying. And oftentimes at night as we stare out the window of our flight into the quiet darkness.
I like to think it is because all of you are just a bit closer to us when we're flying at 35,000 feet.
American Airlines Flight 11, Boston to Los Angeles, crashed into the World Trade Center.
CREW: John Ogonowski, Dracut, Mass., Captain; Thomas McGuinness, Portsmouth, N.H., First Officer; Barbara Arestegui, flight attendant; Jeffrey Collman, flight attendant; Sara Low, flight attendant; Karen Martin, flight attendant; Kathleen Nicosia, flight attendant; Betty Ong, flight attendant; Jean Roger, flight attendant; Dianne Snyder, flight attendant; Madeline Sweeney, flight attendant.
United Airlines Flight 175, Boston to Los Angeles, crashed into the World Trade Center.
CREW: Victor J. Saracini, Lower Makefield Township, Pa., Captain; Michael Horrocks, First Officer; Amy Jarret, flight attendant; Al Marchand, flight attendant; Amy King, flight attendant; Kathryn Laborie, flight attendant; Michael Tarrou, flight attendant; Alicia Titus, flight attendant.
American Airlines Flight 77, Washington to Los Angeles, crashed into the Pentagon.
CREW: Charles Burlingame, Captain; David Charlebois, First Officer; Michele Heidenberger, flight attendant; Jennifer Lewis, flight attendant; Kenneth Lewis, flight attendant; and Renee May, flight attendant.
United Airlines Flight 93, Newark, N.J., to San Francisco, crashed in Shanksville, Pa.
CREW: Jason Dahl, Colorado, Captain; Leroy Homer, Marlton, N.J., First Officer; Sandy Bradshaw, flight attendant; CeeCee Lyles, flight attendant; Lorraine Bay, flight attendant; Wanda Green, flight attendant; Deborah Welsh, flight attendant.